Smart Sustainable Plastic Packaging Challenge Release Three Case Studies
Posted on Posted on 27 Apr 2022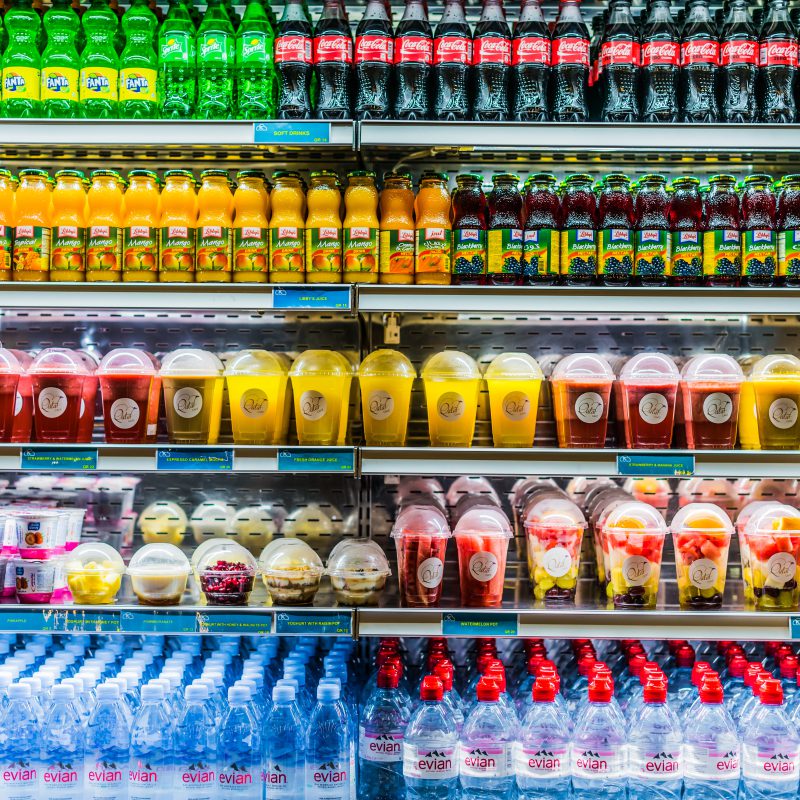 The Smart Sustainable Plastic Packaging Challenge Team have released three case studies on ReNew ELP, Recycling by Design, and Reath. Find out more below.
ReNew ELP
A new industrial process to tackle plastic packaging pollution turns waste plastic back into hydrocarbons that can be used again. 
The UKRI-backed firm, ReNew ELP, has found a way of taking waste plastic and converting it into a useful raw material for manufacturers. ReNew ELP is developing the world's first site to use the hydrothermal upgrading process HydroPRS™, an advanced plastic recycling system. HydroPRS™ can convert any plastic – even difficult to recycle plastic packaging formats such as flexible and multi-layered films – into the shorter chain hydrocarbons that are the basis for new plastics and other products. The process works by mixing plastic with water at supercritical conditions prior to passing through the HyrdroPRS™ reactors. Finally, the mixture is depressurized and the products are separated then stored until required by manufacturers.
The project received £4.4 million in funding via the Industrial Strategy Challenge Fund's Smart Sustainable Plastic Packaging challenge. The firm is currently building a commercial-scale plant in Teesside, where it aims to process up to 80,000 tonnes of waste plastic each year.
Read the case study in full here
British Plastics Federation: Recycling by Design
With support from the Smart Sustainable Plastic Packaging (SSPP) Challenge, and working closely with Brian Lodge, UK Design Director at Berry Global, the BPF has now created two online courses, showing how plastic packaging can be made recyclable, more resource-efficient and easier to re-use. The courses are for all the organisations that have an influence on plastic packaging design, including brands, manufacturers and retailers. 
Of the two online courses – which can be found here – one is focused on basic principles of sustainable design for plastic packaging. It gives practical tips for making a piece of plastic packaging recyclable, which can be as simple as using labels that are made of the same material as the body, using glues that are soluble, and avoiding small pieces of plastic that might fall through holes in the tumbling sieve in recycling plants. The second course focuses more on the wider issues that are at stake in the drive to reduce plastic packaging waste. It covers a range of environmental topics, including the principles of eco-design.
Read the case study in full here
Reath
 A major obstacle in the way of reuse has been the difficulty of knowing what a given piece of packaging has come into contact with (in case it includes allergens, for example). Legally, businesses need to have this information if they are to use a piece of packaging again. Supported by the Smart Sustainable Plastic Packaging challenge (SSPP), Edinburgh-based start-up Reath is helping to overcome this hurdle. Reath specialises in using digital passports to support the circular economy, aiming to bring about systemic change in the way that packaging is reused.
Reath's SSPP-funded project involved identifying and standardising the data that needs to be collected, for packaging to be reusable. Reath (the name is a pun on the Scots word 'eath' meaning 'easy') began by asking hundreds of companies what was preventing them from reusing their packaging. Among the most important reasons was the lack of robust, reliable tracking systems to help keep tabs on each piece of packaging. The digital platform that Reath has developed makes it possible to track the lifecycle of reusable packaging. Reuse. ID, which Reath has released as an Open Data Standard, creates a standardised 'digital passport' for each item: it is tagged and given a unique ID, and Reath's software then tracks it at every stage of its lifecycle.