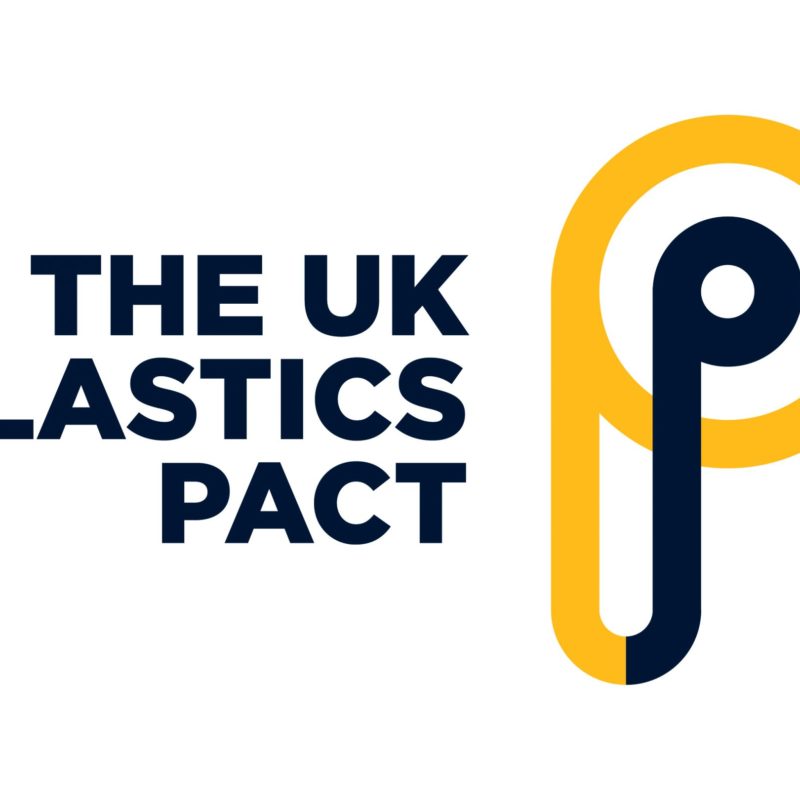 An update on the UK Plastics Pact having celebrated their first anniversary on 21st May 2019.
The UK Plastics Pact was established with the vision of finding a realistic solution to the environmental damage caused by plastic pollution, while still retaining the value that plastic holds to society. 
To mark one year from the Pact's inception, WRAP has released a progress report which showcases the steps that have been taken over the past year. Its 76 business members have made meaningful strides in reducing the impact of plastic waste.
The Pact has set four targets by 2025 to be met by its business members. The first of these is to eliminate problematic or unnecessary single-use plastic packaging through redesign, innovation or alternative re-use delivery models. Some examples of the moves implemented include Sainsbury's, Tesco, Waitrose, M&S and Morrisons trailing the removal of packaging from a number of produce lines, while most retailers have removed plastic straws from sale and in cafes (Morrisons estimates that this removes approximately 30 tonnes of plastic per year). Additionally M&S has replaced plastic cutlery with FSC certified wood, while Tesco, Asda and Aldi have together removed nearly 700 tonnes of non-recyclable polystyrene pizza bases by swapping them for cardboard.
The second target by 2025 is for 100% of plastic packaging to be reusable, recyclable or compostable. Members of the pact have been successful in removing unrecyclable black plastic from their packaging, such as Lidl removing all black plastic packaging from fruit and vegetable packaging. Unilever has made all PG Tips tea bags biodegradable as well.
The third target is for 70% of plastic packaging to be effectively recycled or composted – one such way this is being achieved is Coca-Cola adding a 'Please Recycle Me' message on over 500 million of its bottle tops each year. The fourth target is to achieve a 30% average recycled content across all plastic packaging by 2025: to achieve this Ecover and Highland Spring Group have launched PET bottles with 100% recycled content.
It's therefore evident that the first year of  the UKPP has certainly built the foundations for collaborative change towards 2025. Yet there is still much to achieve for the UK Plastics Pact. One such example of this is how to tackle the issue of plastic film which poses the greatest threat to marine life. They are currently developing a strategy on how to solve this. 
Take a look at the UK Plastics Pact Member progress report by clicking here.