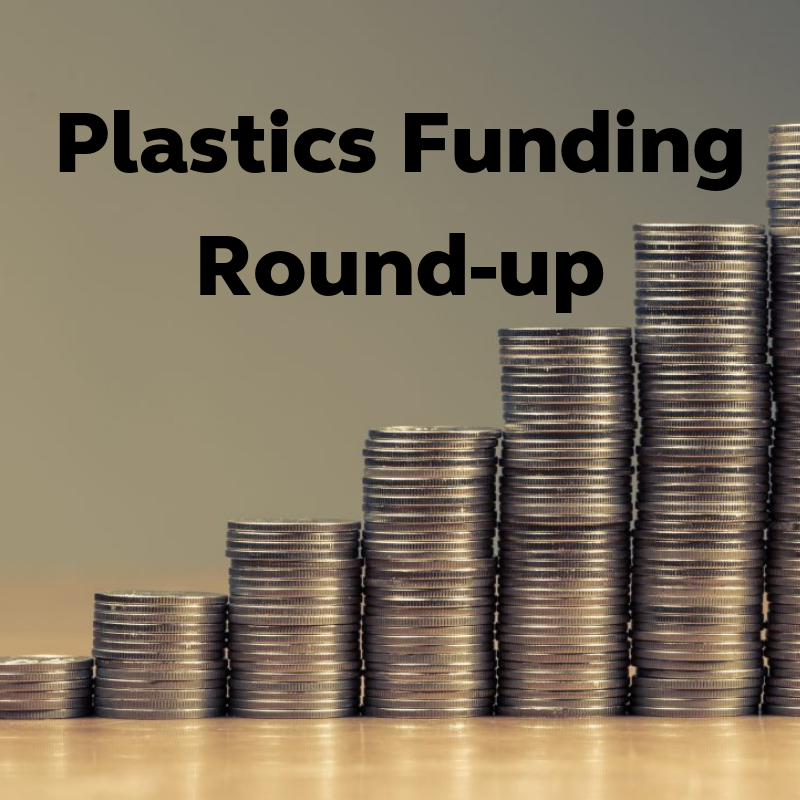 Take a look at the latest funding competitions of relevance to organisations and academics working within the field of plastics. Updated on 24.05.19
Knowledge Transfer Partnership
Closing date: 29.05.19
A Knowledge Transfer Partnership (KTP)  links your organisation with one of the UK's world-class knowledge bases (a university or research organisation) to power strategic innovation projects, embed expertise and drive commercial growth. It creates a dynamic three-way collaboration – between a business or not for profit organisation, a UK university or research organisation, and a suitably qualified graduate – to help realise a strategic innovation project, bring about transformative change and embed new capability.
Circular Economy Fund
Competition Closes: 30.05.19 for Small Scale Grants; 07.06.19 for Large Scale Grants
The £6.5m Circular Economy Fund will help accelerate Wales' shift towards a circular economy by increasing demand for recycled materials, keeping resources in circulation instead of being incinerated or ending their life in a landfill, and supporting the growth of businesses operating in Wales.
Innovation Challenge: Ocean Plastic
Competition Closes: 11.06.19
The Ocean Plastic Innovation Challenge, a key component of National Geographic and Sky Ocean Ventures' partnership to reduce plastic waste, asks problem solvers from around the globe to develop novel solutions to tackle the world's plastic waste crisis.Teams will compete for aggregate prize purses of up to $500,000, and qualified participating teams may have the opportunity to receive a minimum of $1 million in aggregate investment from Sky Ocean Ventures.
Green Alley Award
Competition Closes: 25.06.19
Green Alley Award is an award for startups and entrepreneurs in the circular economy. Their mission is to turn the linear into a circular economy and transform the waste and recycling industry as we know it today. This annual European prize was created in 2014 by Landbell Group, the leading supplier of global environmental services, along with Germany's crowdfunding pioneer, Seedmatch. €25,000 for the winner.
Resource Action Fund
The Resource Action Fund is an £18million fund, provided by Defra to support resource efficiency projects, with the goal of diverting, reducing, and better managing, waste. 
Innovate UK Smart Grants
Competition Closes: 24.07.19 at 12:00pm
Smart is the new name for Innovate UK's 'Open grant funding' programme. Innovate UK, as part of UK Research and Innovation, will invest up to £20 million in the best game-changing or disruptive ideas with a view to commercialisation. All proposals must be business focused, rather than pure research. Applications can come from any area of technology (including arts, design, media or creative industries), science or engineering and be applied to any part of the economy.
Zero Waste Scotland Circular Economy Investment Fund
The Circular Economy Investment Fund is a funding opportunity for small and medium sized businesses and organisations in Scotland working in all business and social economy sectors. Zero Waste Scotland are investing up to £18 in grant funding for businesses;