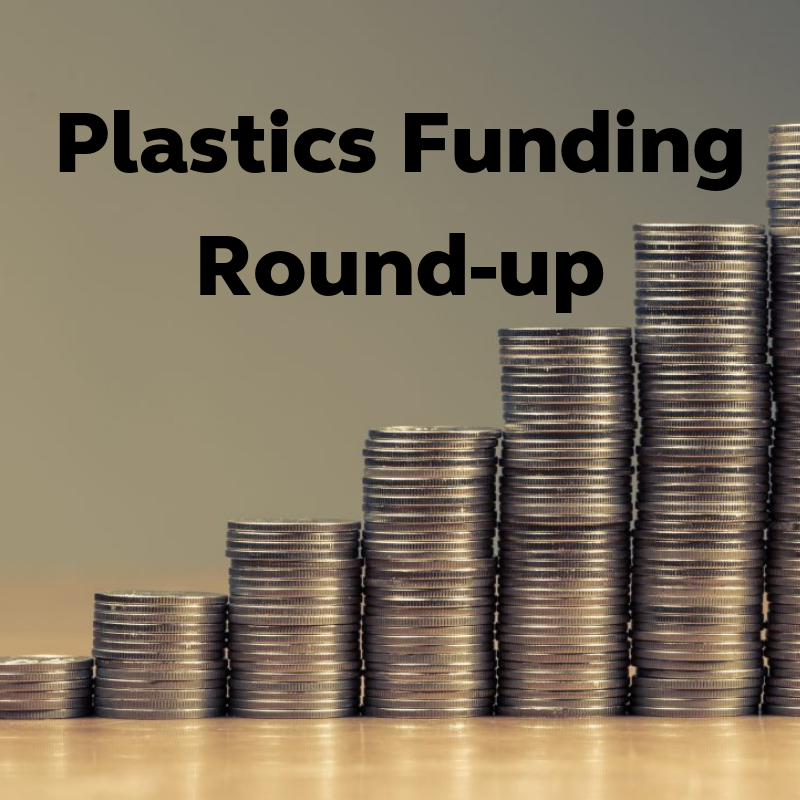 Take a look at the latest funding competitions of relevance to organisations and academics working within the field of plastics. Updated on 05.07.19
Knowledge Transfer Partnership
Current KTP period: Open date: 30.05.19 – Closing date: 24.07.19 (after this the next round will be available immediately, so don't rush your application unnecessarily)
A Knowledge Transfer Partnership (KTP)  links your organisation with one of the UK's world-class knowledge bases (a university or research organisation) to power strategic innovation projects, embed expertise and drive commercial growth. It creates a dynamic three-way collaboration – between a business or not for profit organisation, a UK university or research organisation, and a suitably qualified graduate – to help realise a strategic innovation project, bring about transformative change and embed new capability.
Circular Economy Fund
The £6.5m Circular Economy Fund will help accelerate Wales' shift towards a circular economy by increasing demand for recycled materials, keeping resources in circulation instead of being incinerated or ending their life in a landfill, and supporting the growth of businesses operating in Wales.
The Resource Action Fund is an £18million fund, provided by Defra to support resource efficiency projects, with the goal of diverting, reducing, and better managing, waste. 
Large Scale Grant: Food Waste Prevention – Stage 1 Proposals
This scheme is open now and closes on 1st July 2019, funding between £200,000 – £1m projects. The grant supports redistributing food to end beneficiaries through not-for-profit organisations/non-commercial activities.
Large Scale Grant: Plastics Packaging & Textiles Recycling
Stage 1 proposals are now open until 2nd August 2019. WRAP is funding projects of between £200,000 and £1m. The grant supports projects that provide new infrastructure/technologies which increase recycling capacity for difficult to recycle plastic packaging/textile materials.
Small Scale Grant: Food Waste Prevention Wave 1
This scheme is now open until 11th July 2019, funding projects between £20,000 and £170,000 for projects that redistribute surplus food from retailers and food manufacturers. 
Innovate UK Smart Grants
Competition Closes: 24.07.19 at 12:00pm
Smart is the new name for Innovate UK's 'Open grant funding' programme. Innovate UK, as part of UK Research and Innovation, will invest up to £20 million in the best game-changing or disruptive ideas with a view to commercialisation. All proposals must be business focused, rather than pure research. Applications can come from any area of technology (including arts, design, media or creative industries), science or engineering and be applied to any part of the economy.
Sustainable Advanced Manufacturing
Sustainable Advanced Manufacturing is a £5.1M project to support the implementation of product and process development, and the introduction of technology to the SME manufacturing sector, in the NE LEP area. The project is part funded by ERDF (£2.6M) and the University of Sunderland, who are investing £2.5M and managing the delivery of this project.
Zero Waste Scotland Circular Economy Investment Fund
The Circular Economy Investment Fund is a funding opportunity for small and medium sized businesses and organisations in Scotland working in all business and social economy sectors. Zero Waste Scotland are investing up to £18 in grant funding for businesses;